Dedicated to Your Success
If you're looking for reliable Florence Alabama private investigators, look no further. The private investigation's team at Track-N-Trace Investigations is just who you need in these trying times. Our expert private investigators know all aspects of the investigative process. They'll work diligently to get you the results you need.
Expert Skip Tracing Services for Florence AL
Making Your Skip Trace a Success
It can feel impossible to find someone who doesn't want to be located. It's a big world out there and there are so many places for someone to hide. How can you be sure that you are searching in the right location? That's when you need our expert skip tracing services. Using our extensive resources, we are able to piece together the framework of a case. From this point, we put our team to work. We stake out locations, work leads and gather information to build your case.
Hard Work Pays Off
The key to our skip tracing cases is our persistence. We follow every lead until their conclusion. Our private detectives don't stop looking until they've entirely run out of options. These cases take many forms. People are often able to do an extraordinarily good job at disappearing. This may be surprising, especially considering the abundance of technology around us.
The truth is that technology isn't a silver bullet. The old saying goes: "Once it's on the Internet, it's there forever." This is only partially correct. Some things do in fact become harder to remove with time. However, people can cover up what can't be removed.
Social media sites such as Facebook are the modern equivalent of a phone book. Over 70% of Americans have a least one social media account. On its face this sounds like an ideal place to conduct a skip trace. However, it is often hard to ensure that the account found matches the person in question. Imagine trying to do so if the individual has taken steps to cover their tracks.
In the best case scenario they might disable their account. This provides a quick means to determine that tampering has been performed. The team can quickly move on to other methods. However, the worst case scenario has the individual creating fake accounts. Five potential accounts might be a minor inconvenience. However hundreds can quickly become a time sink.
Luckily, our team has experience with handling this situation. Online investigations are a useful tool. However, an investigation is rarely complete without applying other methods. Our Florence Alabama private investigators have no problem hitting the pavement. Doing so provides many clues that could otherwise remain hidden.
Background Checks You Can Count On
It's a good idea to know who somebody is when you allow them into your life. Many people are able to put on a facade and pretend to be somebody that they aren't. Such people are everywhere. They may be your coworker, a business associate, an employee, or even a potential love interest. Without the assurance provided by an investigation, how can you truly be sure that you are making the best decisions for yourself and those around you? A thorough background check by Track-n-Trace Investigations can provide you with peace of mind.
Some people are very good at hiding their true intentions. This can be disastrous for your livelihood. Everything from the products you sell to your trade secrets are potentially on the line. Without assurance that the new hire is trustworthy, everything is left to chance.
Child Custody Investigations for Florence
The Track-N-Trace Difference
Your children are your world. During a divorce, their care is your top priority. If you have fears about your spouse, call us. If they are abusive or avoiding paying alimony or child support, a child custody investigation is just what you need. Our investigators work hard to gather evidence to support your claims. We build a clear picture of your ex partner. This picture helps you to make your case in court.
How we Work For You
As with all of our investigations, our child custody investigations often tie together many of the services we provide. As a result, our team stays with you every step of the way. We often find that our targets anticipate court in advance. When this happens, our team has to get creative to track them down. Starting from general information: social media,
Protect Your Business with Florence Alabama Private Detectives
Shoplifting is a common concern for Alabama businesses. Don't let yourself be a victim. A commissioned security detail from Track-N-Trace Investigations is the assurance you need. With our help, you can focus on growing your business. We'll make sure that criminals are not able to take advantage of your thriving business.
As Florence continues to grow, having a reliable security team available will pay off greatly. We give your staff and employees confidence. They can rest assured that they are safe when our guards are at work. Our team's expertise and intuition backs up this show of force. They identify threats before they get out of hand. When the situation calls for it, they step into action.
GPS Tracking With Florence Alabama Private Investigators
If you need reliable GPS Tracking on the busy streets of Florence, look no further. Our Florence Alabama private investigators have the equipment and knowledge to make your tracking job go as smoothly as possible. We take the stress and uncertainty out of the entire process. Installation and Removal of tracking devices can be dangerous. Our team knows how to handle this danger. We keep a cool head when met with adversaries. Additionally, we plan not only for this situation, but also for how to best avoid it. By carefully researching who is driving the vehicle, we are able to pinpoint when it will be left unattended.
No matter who you want to track, rely on us to provide the best service possible. All you need to provide is a valid title to the vehicle. We do the rest. At first, our tracking work starts with us building a clear picture of who the driver is. As a result, we dig through social media, conduct surveillance and dig to find any bits of information which may explain strange behaviors. Our investigators do this while keeping a low profile.
This information is greatly beneficial to your case. We use this information to covertly install and remove the GPS tracking device. In doing so, we are able to ensure that the target of the tracking is unaware of our monitoring. This means that they will go about their daily life and provide us with insight into what they do.
Skip Tracing In Lauderdale County
If you need someone found, we can help. Most people fail to properly cover their tracks when they go on the run. It is a difficult thing to do. The smallest thing can be their undoing. For example, maybe they stay in contact with their friends or family. They might find their former haunts too alluring to resist. Whatever it is, our team will find it.
When we begin a skip tracing investigation, we start by reviewing what we already know. In doing so, we construct the skeleton of the case. As our research continues, we will expand this skeleton until we have a fuller picture of who we're dealing with. This research covers many areas.
We start with the very basics. Social media is a good jumping point. In today's society, social media provides a near minute by minute update of an individual's actions. While stopping is necessary when trying to stay hidden, many people find it too addicting to give up. Even if they close down their profiles, their associates may give them away. The wrong status update can blow a case wide open.
Working from there, we dig deeper into the case. At this point we may have a general idea of who the person is. For example, we might have a list of friends, prior addresses, phone numbers or other pieces of seemingly insignificant information. From there, we dig deeper. This work may involve interviews, surveillance or even GPS tracking depending on the case.
Track-N-Trace Is Here to Help
If you feel that you need the help of a Florence private investigations team, look no further than us. Our private detectives are dedicated to your success. We work hard to ensure that your case gets the attention it deserves. We have everything needed to ensure that you receive the best investigative services for your money.
Reliable Private Investigators In Florence, Alabama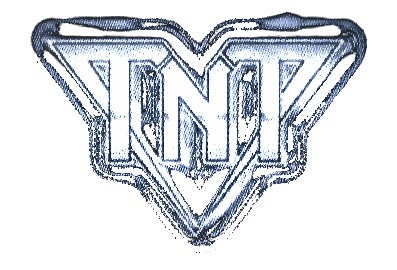 Track-N-Trace Investigations is dedicated to serving you. We provide a range of affordable and reliable services including GPS Tracking, skip tracing, process serving and background checks. Let our experienced team of private detectives get you the closure you need. If you need a private investigator team in Florence or anywhere else in Alabama, give us a call.
Need information on someone? Don't rely on luck to find it. Let us assemble the data you need. At Track-N-Trace Investigations, we gather the proof so you can prevail.
Contact Us