As members of Operation Found Safe and the National Association for Missing and Exploited Children, we care deeply about the well-being of those too young to care for themselves. Our child custody investigators will work hard to collect the evidence you need. Current data suggests that at least 50 percent of marriages today end in divorce. Are you at the point where you feel that divorce is your only option? It's unfortunate, but the important thing now is to ensure that your children are given the best care possible. If you have any doubts at all about your former spouses' integrity or common sense, a call to a private investigator may be warranted.
Private Investigators for Child Custody Cases
So how does Track-N-Trace Investigations conduct a child custody investigation? We start by gathering the indisputable evidence you will need to prove your case. Infidelity, illegal drug use, reckless behavior, neglect, physical and emotional abuse are some examples. Then we follow that evidence wherever it leads.
Information Gathering
The first step in our investigation is to observe social media. Many people find that they simply can't stop posting, even when they're trying to lay low. This is often the beginning of their undoing. By scouring social media and other online troves of information, we lay the groundwork for a successful case. The information we find here will prove invaluable later on when the groundwork begins.
Surveillance
Like any reliable investigations team, our child custody investigators rely heavily on surveillance to make a case. It's the bread and butter of any good investigation. This takes many forms. The hardest is stationary and mobile surveillance. There is no easy way to handle these. An investigator must be present for both. They will manually stake out the locations. Often they will stay on the scene for an entire day without stopping. When following the subject's vehicle, we stay vigilant to ensure that they are in sight at all times.
The difficulty of doing surveillance depends heavily on the location. For example, a large crowded city like Birmingham, Alabama can go either way. On the one hand, heavy traffic often makes staying on a car difficult. The subject is easy to lose in a crowd. As a result, we often have to have several investigators on scene. This allows us to ensure that we can tighten our dragnet if the need arises. On the other hand, this heavy traffic provides great cover for an investigation's team. The large number of cars on the street gives us the ability to get closer to the subject. This permits us to dig up more detailed information which may prove to be useful later.
How Child Custody Investigators Use Skip Tracing
Your spouse may be preventing you from taking custody of your child. They may also refuse to pay alimony. If this is the case, they may skip town to avoid their responsibility. Our team of skip tracing investigators are experts at handling these situations and uncover the hiding. We utilize a wide variety of techniques and technologies to simplify the process.
People generally leave behind clues to their location. As stated before, many people find the allure of social media too tempting to give it up. Additionally, a subject may tell their friends where they are going. When this happens, our investigators make sure to perform interviews to get to the truth.
GPS Tracking in Child Custody Investigations
Our GPS tracking services provide a wealth of information. For child custody investigators specifically, it has made tracking vehicles a much more reliable and affordable process. Previously, investigators would track all vehicles manually. This often required an entire team. They had to set aside a large portion of their schedule to do so. Today, mobile surveillance is still a key part of investigations. It allows investigators to get a better sense of what a person may be doing at each location they visit. However, through the use of GPS trackers, we are able to let technology do some of the tracking for us.
With that said, there are legal requirements to install a tracker on a vehicle. Specifically, you must hold the title to the vehicle you are tracking. This means that the following would not be acceptable:
Installing a tracker on your girlfriend's/boyfriend's car
Installing a tracker on an employee's car
Tracking your neighbors or friends
However, if you own the title to the vehicle in question you can legally have it tracked. With that said, the next issue is to safely install and remove the tracker. Investigators must do this semi-regularly due to a tracker's limited battery life.
For this part of the tracking process, you'll definitely want to hire someone with experience. During this period of time you are exposed and likely to be caught. Trying to get close enough to the vehicle may be difficult depending on where it is located. Your former spouse's house may not be the best place to do so. You're likely to run into them if you don't know when they aren't home. Additionally, if you aren't sure where the car is normally parked for long periods (i.e. when your ex is at work), then it's best to leave the skip tracing to us. We'll find the best time to covertly install the tracker.
Witness Testimony
Child custody battles often end up in court. When this happens, you need a private investigations team you can trust. We have a great deal of experience providing testimony in court. Our evidence is thoroughly researched to ensure its validity before your case is presented. By meticulously documenting our work, we eliminate questions such as "where were you at this hour" and "how did you come about this information."
Reliable Private Investigators Serving Alabama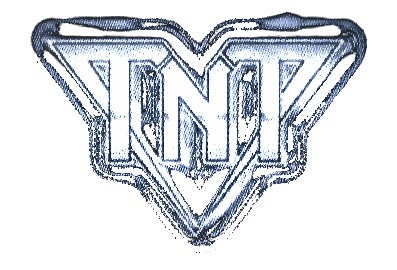 Track-N-Trace Investigations is dedicated to serving you. We provide a range of affordable and reliable services including GPS Tracking, skip tracing, process serving and background checks. Let our experienced team of private detectives get you the closure you need. If you need a private investigator team in Florence or anywhere else in Alabama, give us a call.
Need information on someone? Don't rely on luck to find it. Let us assemble the data you need. At Track-N-Trace Investigations, we gather the proof so you can prevail.
Contact Us
Proudly serving Alabama