Harvest, Alabama based Track-N-Trace Investigations is your solution for investigating a cheating spouse. Are you afraid that your spouse may be unfaithful? You are not alone. According to a 2015 study by NPR, an estimated 37 million people are active on Ashley Madison, a website dedicated to helping cheaters find their next affair. If your partner seems distant, it could be for a multitude of reasons. One of the more sinister explanations is that they have become unfaithful to you. If you find your spouse taking strange phone calls, sending text messages in the middle of the night, or going to "work" on their days off, it may be time to hire a private investigator to dig deeper.
So how do you know if your spouse is unfaithful? The signs can often be hard to detect and can be even harder to interpret. Nonetheless, if you have suspicions, it may be time to follow them up. Having doubts in a marriage isn't healthy, and it's certainly not something you should ignore.
Your Spouse's Behavior Changes
It may be a good idea to investigate if you have noticed that your spouse's behavior has changed. They come and go at all hours and have no set schedule. They say they've picked up more hours at work, but maybe you've driven past their office and found the parking lot empty. If you've performed GPS Tracking on them, you might find that their vehicle is nowhere near their office. This is good cause for suspicion.
Your spouse may have become more defensive of their electronics. They have password protected their computers and make sure that their phone never leaves their sight. You may even find their burner phone hidden away. Fights are a daily occurrence.
Strange Items Show Up At Home
Have you found items in your home that you know are not yours? Where did they come from? Maybe your spouse has slipped up. You worry that the life you built is now falling apart. That's where private investigators come in. They can provide the evidence your case needs through GPS tracking, skip tracing and more.
Trying to keep something as major as an affair under wraps is difficult. A thorough investigation performed by an experienced female private investigator could be the key to your case. The constant shuffling around of items and making up of excuses is difficult to get right. One mistake is all it takes for their whole charade to come apart. A private detective can unravel this web of lies and help the truth to shine through.
Your Spouse is Unusually Distant
The spark in your relationship has gone. You rarely talk to your partner and live two separate lives. Maybe they give you the cold shoulder? It is impossible to make small talk and they constantly seem to be in another world. When the spark in your marriage is gone, you may feel like you are at fault. People are naturally inclined to blame themselves when a rift forms in their marriage. During these times it is best to keep a level head and work towards a solution. The best thing you can do for your family is to find peace of mind; and the best way to do this is with the aid of a private investigator.
What Happens Next?
This is a devastating time, but you don't have to face it alone. Our infidelity investigators are here to help. They will take the time to listen and find a solution that's right for you. Your case deserves the best resolution possible. Our private investigators in Alabama work hard to ensure that the stress from a cheating spouse investigation is mitigated.
At Track-N-Trace Investigations, we have years of experience working on these and other types of emotionally taxing cases. Our Alabama process servers often have to deal with presenting divorce papers in infidelity cases. Private detectives also perform GPS tracking. This is another extremely risky job. An investigator must physically place a tracker on the bottom of a subject's car. In busy areas such as Huntsville, this can be difficult. It's much harder to remain unnoticed while doing so. However, our team is accustomed to handing difficult tasks such as these. We have the expertise to ensure that any surveillance you may need is performed discreetly.
Reliable Private Investigators Serving Alabama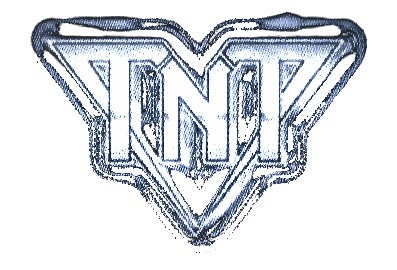 Track-N-Trace Investigations is dedicated to serving you. We provide a range of affordable and reliable services including GPS Tracking, skip tracing, process serving and background checks. Let our experienced team of private detectives get you the closure you need. If you need a private investigator team in Florence or anywhere else in Alabama, give us a call.
Need information on someone? Don't rely on luck to find it. Let us assemble the data you need. At Track-N-Trace Investigations, we gather the proof so you can prevail.
Contact Us
Proudly serving Alabama