The Best Private Investigators in Montgomery
If you're looking for a private investigator in Montgomery, Alabama, look no further than us. When you're faced with the challenge of picking the right one, you may feel stressed. Put those concerns to rest. The team at Track-N-Trace Investigations has the tools you need to build a rock solid case.
Our detectives go the extra mile to ensure that your case is as strong as possible. If you want the truth, choose us to provide the best private investigators in Alabama.
Process Service
Process service is an essential component of a successful court case. The defending party must be aware of the charges brought against them. In serving process, our investigators ensure that the defendant knows exactly what they are being sued for. And we back up this claim with irrefutable evidence. Often, this evidence takes the form of video or audio recordings. Additionally, we keep meticulous notes showing each step taken by our team in the course of our work. This attention to detail ensures that you have the best possible proof that the serve was completed successfully.
Many people run when they find out that a court case is pending against them. Often, the degrees to which they will go pose a large challenge. They may close down their social media accounts, quit their job and even leave their home.
In these trying cases, having a reliable private investigations team makes all the difference. Our team gets to work gathering clues. Our investigations start with what we already know about the subject. This includes things such as the individual's educational background, employment history and a list of their associates. We take these clues and use them to determine the best way to approach the case.
We utilize social media as one of the aspects of our investigation. Websites such as Facebook and Twitter provide useful insight into who a person is. Many people publicly reveal many details of their lives that would formerly be private. Using a web presence as a starting point provises our investigators with a wealth of knowledge to draw from.
No investigation would be complete without a thorough investigation on foot.
Security Services in Montgomery Alabama
According to crime-data.com, Montgomery is safer than only 5% of US cities. As Montgomery continues to expand, it is essential to ensure that your business has the protection it needs. A security detail from Track-N-Trace Investigations provides the show of force you need. Our Montgomery security guards provide the assurance both your customers and employees need.
Our team is prepared to handle whatever situations may arise. We identify problems before they occur. Then, we step into action, taking appropriate measures to keep your patrons safe. Our loss prevention experts are skilled in deescalation. They're able to remain calm when under pressure. This controlled attitude helps to keep situations from getting out of hand.
Best Skip Tracing Services in Montgomery
When an individual goes on the run, it is hard to track them down. Performing skip traces requires great deals of footwork and analysis. Our investigations cover all aspects of the individual's life. We start from their social media and expand our searches from there. The information we gather throughout the course of the investigation helps us to paint a clearer picture of who the person is. This information allows us to better understand their thought process and point our investigation in the right direction.
Background Checks in Montgomery County
It's important to know who you're letting into your life. Whether you run a business or are expanding your personal relationships, information is the key to staying safe. You don't have to have doubts about who you're letting into your life. A background check from Track-N-Trace Investigations gives you the assurance you need.
Child Custody Investigations in Montgomery Alabama
Getting a divorce is an extremely stressful process. If you've found out that your spouse is abusive or exposes your children to risky situations, you'll need evidence to gain full custody over them. That's where the private investigators at Track-N-Trace Investigations step in. As members of Operation Found Safe and the National Association For Missing and Exploited Children we take great pride in our skill in child custody investigations. Each case is personal for us. We work hard to ensure that both you as well as your children receive the outcome you deserve.
GPS Tracking With Montgomery Alabama Private Investigators
GPS tracking is a vital tool in any private investigator's arsenal. Gone are the days where stationary and mobile surveillance are the only ways to keep tabs on a target. In applicable cases, our team is able to utilize GPS tracking to greatly enhance our data collection process. In infidelity investigations, we use GPS to determine how truthful a spouse is being. Are they really working overtime? Using GPS, we can determine so without having to pull our investigators into a grueling stationary surveillance session.
The installation and removal of GPS tracking devices is extremely dangerous. When in progress, the investigator must work directly on the target's vehicle. They risk confrontation and the potential for violence. Our team has expert knowledge in the proper handling of situations such as this.
The Best Private Investigators in Montgomery Alabama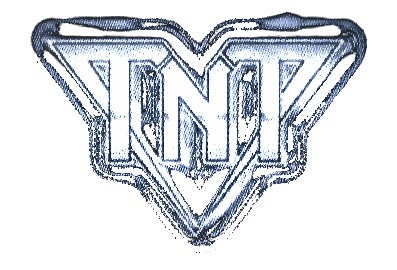 Track-N-Trace Investigations is dedicated to serving you. Our private investigators provide dependable and affordable investigative services to Montgomery and all its surrounding areas. If you're looking for a private investigations team you can trust, look no further. We provide process service, GPS tracking, background checks, child custody investigations, loss prevention, infidelity investigations and more. If you have any questions please contact us. We're standing by to allay your concerns.